What are the Benefits of Having a Conservatory?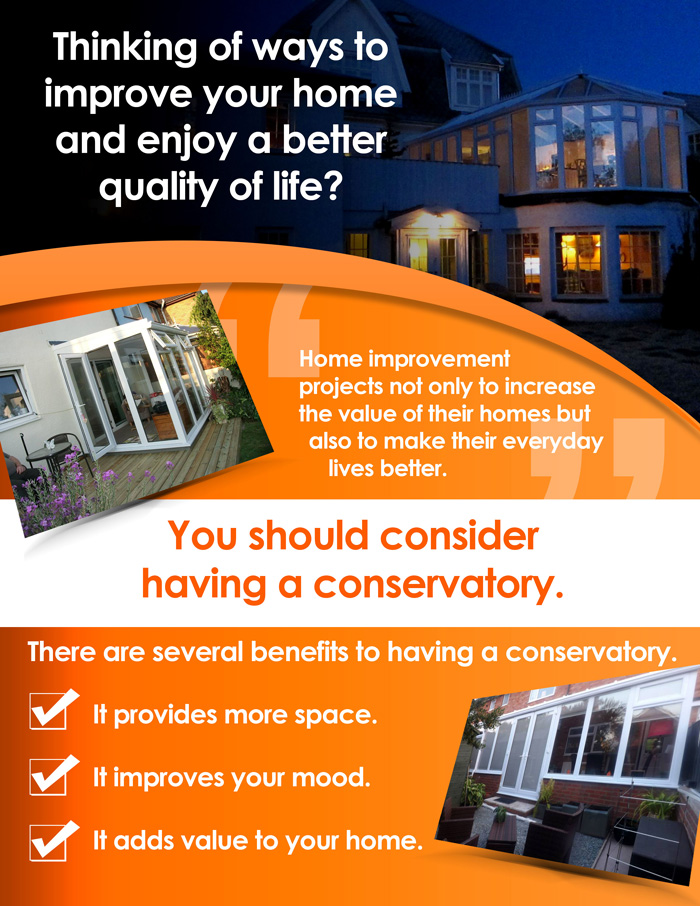 Thinking of ways to improve your home and enjoy a better quality of life? Many homeowners take on home improvement projects not only to increase the value of their homes but also to make their everyday lives better. If you are one of them, then you should consider having a conservatory. You can have your own design, although there are traditional designs you can choose from, such as Victorian, Edwardian, and Lean to. You have to make sure that the design you choose fits with your house so that your conservatory will not look like a sore thumb. For instance, if you have an old house, a Victorian design would be a great choice. Anyhow, there are several benefits to having a conservatory.
1. It provides more space.
You may be in need of more space because some rooms in your home are cluttered with toys and other household items. If you are looking at using this space to relax, then having a conservatory would be an excellent idea. Having a conservatory can be compared to having an additional living room, except that the former involves nature, making it a very suitable place for relaxation. It can also be an area where you can entertain guests.
2. It improves your mood.
A conservatory allows you to bask in the sun even though it is still a bit cool outside. Besides that, it allows you to grow delicate plants, so whatever the season, you get to enjoy being surrounded by a garden. Exposure to sunlight and nature has been shown to improve your mood, which consequently enhances your quality of life. Moreover, if you have children, they get to enjoy the garden without you having to be concerned about their getting too much sun exposure or getting wet when it rains. Having a conservatory may indeed translate to having a happier home.
3. It adds value to your home.
Having a well-built conservatory is indeed an investment not only for its helping improve your well-being but also for its helping you financially. It can increase the value of your property, so in case you decide to sell it in the future, it will attract more potential buyers.
In conclusion, a conservatory is a home improvement project you should consider taking as it has various benefits. It gives you more space, improves your well-being, and raises the value of your property. And, if you finally decide to have one, make sure that you take a few things into consideration, such as its style and size so that it would go well with your house.